CLIENT:
EAST JAPAN RAILWAYS COMPANY (JR)
MEDIA:
Watercolour
DATE:
2020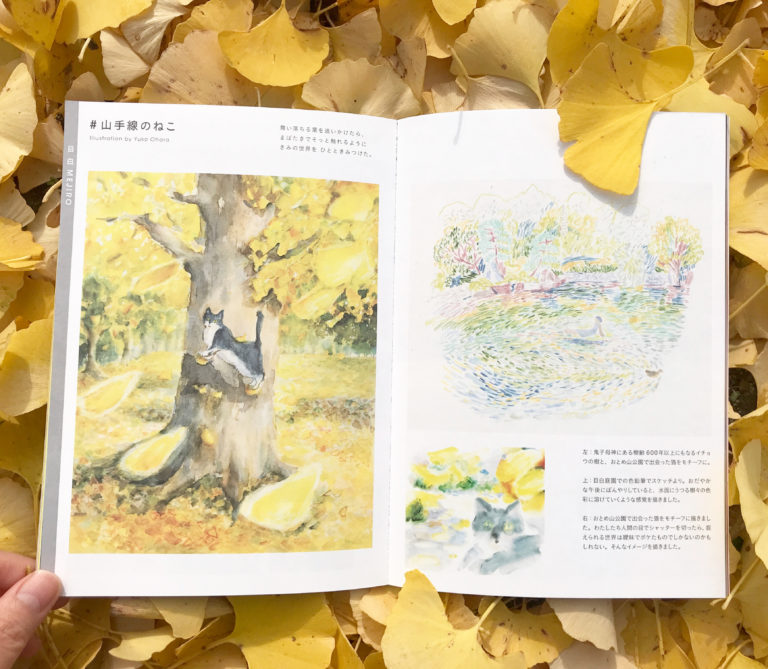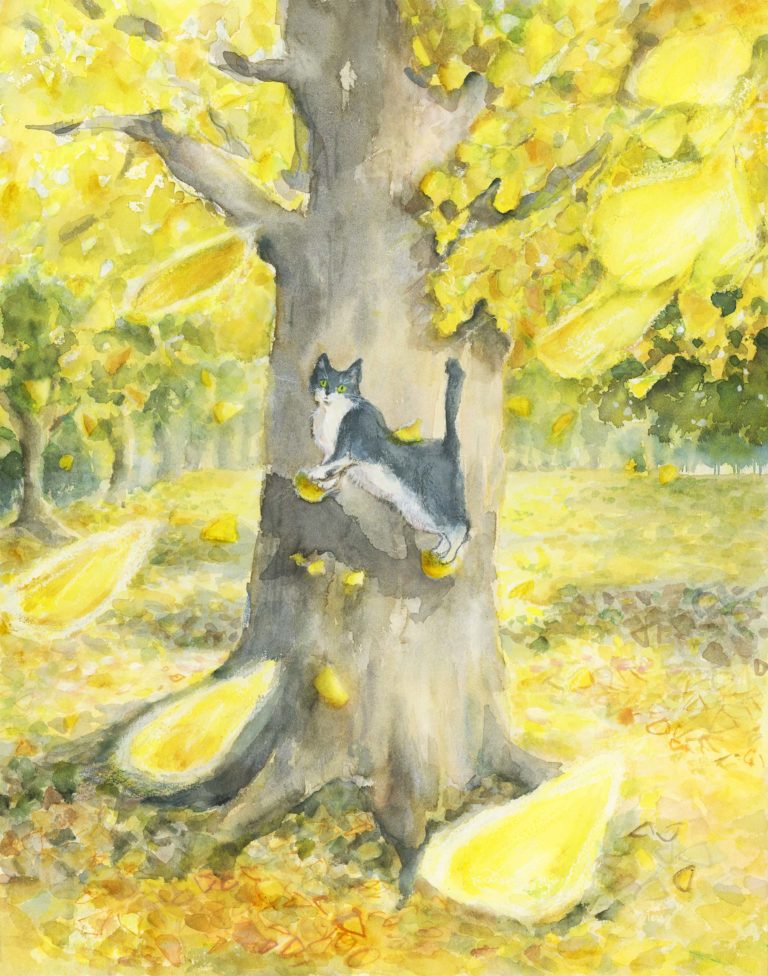 舞い落ちる葉を 追いかけたら
まばたきでそっと触れるように
きみの世界を ひととき見つけた
These illustrations and a poem were used for a Yamanote-line seasonal event "Have A Nice Day!" held in November 2020. A variety of artists created artworks inspired by/featured on a station in Yamanote-line. My artworks were from MEJIRO station which is a beautiful and sophisticated city in Tokyo. I found it very inspiring a big Ginkgo tree which has been more than 600 years in Kishimojin temple. Also I am very interested in animal lives. I imagine cats live in another world as they can capture many time frames in a second much more than human lives. 
To download a full version ZINE, visit official PDF here.
For commissions, collaborations or just to say hi, please get in touch with me.