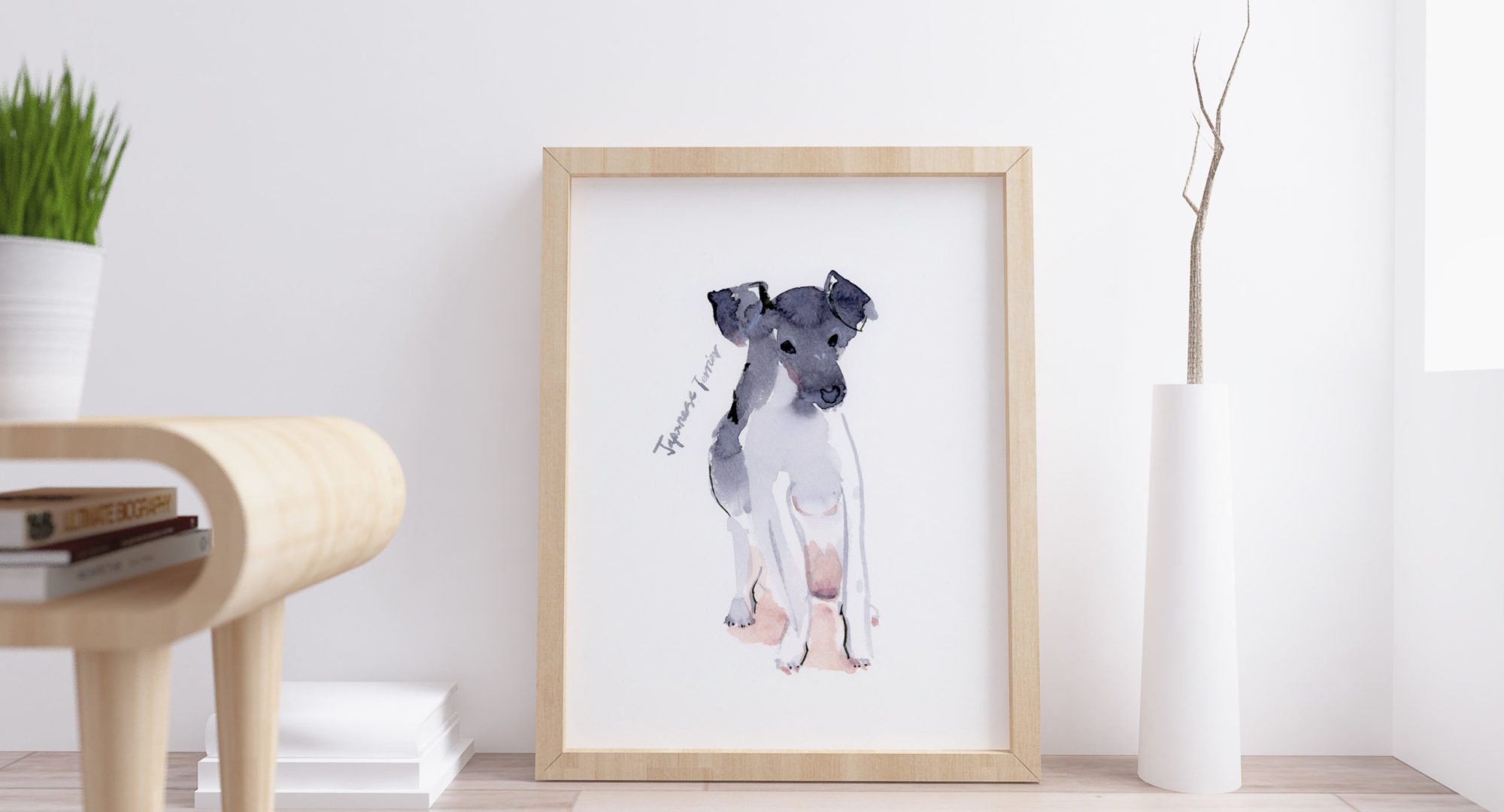 I know your beloved dog is more than pet. I do love Animals so much too. Your beloved dog, cat or any kinds of animal will be your favourite work of art! I've done so many dog and cat paintings for client work / my private project with subtle water colour style. You can find a good sample in my portfolio.
A portrait is painted on heavy fine art paper. Pricing depends on a size of the painting and a form of delivery. For international shipping, additional cost will be charged includes insurance (I can estimate if you provide delivery address). Also,  you can choose a form of delivery as high resolution data. So that you can save shipping cost. A deposit is non refundable once work has started. 
Check out step by step guide below! If you have any questions, I'm happy to answer. Please feel free to send an e-mail to: hello@yukoohara.com 
Please send commission inquiries to me with the following information.
Your beloved Animal's name and photos to paint
Your favourite paintings that I have done
Which form of delivery do you want –  Original Water colour artwork / High resolution data ?
Choose size for Original artwork:
F1 (apx. 6 x 9 inch)
F4 (apx. 9.5 x 13 inch)
F6 (apx. 12.5 x 16 inch)
I reach out to you with an estimate and learn more about your requests. Once you are ok and deposit is confirmed, my artwork starts!
You can see a rough image with outline, you will be able to make sure that you like his/her pose on the painting. Then I'll go on water colouring/Ink drawing. It is an optional step and requires additional charges. 
Final payment and delivery. You will receive a fantastic portrait painting of your beloved one!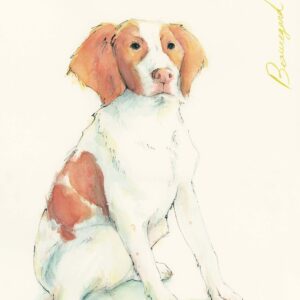 I love our painting! Yuko was great to work with and the painting is gorgeous.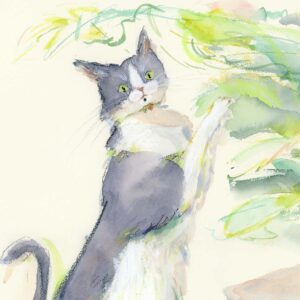 この度初めて絵をオーダーしましたが、注文から完成までの流れを丁寧に説明してもらえたので安心できました。
絵から我が家の猫のやんちゃさが伝わってきて、見ていて笑顔になれます。素敵な作品をありがとうございました。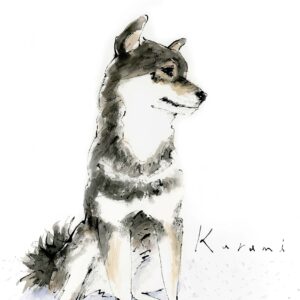 想像以上の絵の仕上がりにホント感謝ですっ!届いて箱を開けた瞬間ユーコさんにお願いして良かった〜と思いました!繊細な表情や毛の色合いもリクエスト通りでパーフェクトですし、ふんわりとした水彩感とキリッとした線のバランスが絶妙ですね!なんと言ってもユーコさんの抜け感のセンスは抜群で、今回のオーダー作品も素敵な仕上がりで嬉しい限りです.
これからも沢山素敵な作品を世に生み出してくださいね〜、楽しみにしてます!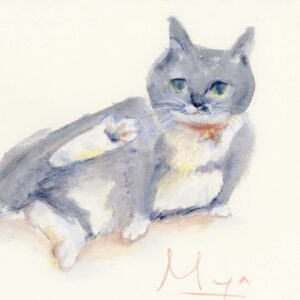 モデルになった猫ちゃんや作品に対しての心遣いが素晴らしく、仕上がった絵を見て感動しました!
そして、猫ちゃんの性格や家族の想いを汲み取って絵を描いてくれたことが作品の表情に現れてると感じました!
今回は本当にありがとうございました!